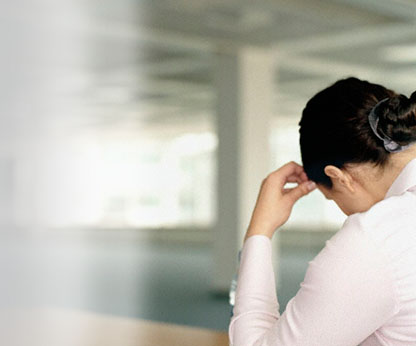 Frequently Asked Questions

What is alarm monitoring?
Upon receiving a signal from your home, the dispatchers will immediately call your home to verify whether you set your alarm off accidentally. Whoever answers the phone is required to give a secret password that is stored securely in our records. If we do not receive an answer or if an answering machine picks up, we will immediately dispatch your nearest local authorities and/or contact your approved call list. If a panic button is triggered or if a smoke detector signal is received, we will immediately dispatch and then call your home. In any event, it is your nearest local authorities (Police, Fire, and Paramedic) that respond.

How does it work?
Your security system is designed to plug into a jack installed at your premises on one of your regular telephone lines. When activated, a relay in your security system "seizes" your phone line and gives the security system priority use of this line, allowing the security system to report its signals to the central monitoring station using a toll-free number.

What if I want to test my system?
By calling the monitoring station and requesting that they put your system into a "test" mode, you can activate the system and then test any feature. The representatives will be happy to inform you about the signal they received and where it came from in the home.

What if I accidentally set off my alarm system?
Alarm company representatives will call you immediately upon receiving any signal. When you answer the phone, they will identify themselves and ask you to do the same. They will not dispatch the police to your home if you simply tell them your secret password. CAUTION: If the signaled received is a "panic" or "fire" signal, we dispatch the authorities first and then call you.

What if I am currently under an alarm-monitoring contract?
If you have an existing monitoring agreement with another provider, you have to wait until it expires. Most providers require advanced notice before you can cancel. Also, it is common practice in the industry to use "automatic roll-over agreements." So watch your expiration date closely. Once you are free from your obligation, give us a call.

I already have an alarm, can you service it for me?
We are able to service most alarm equiptment,however some older equipment no longer has availability of parts

How long will it take to install an alarm?
Each alarm installation is different however for most alarm systems one day is all that is required to install, program and test the alarm.

What happens if the power in my area goes out?
Each system we install comes with an independent battery backup power source, which immediately kicks in when a power outage occurs. Typically, an emergency battery has enough power to run for several hours, depending on the equipment manufacturer. When the power is restored, the battery immediately begins to recharge itself. Most systems have an auto-alert feature that sends a signal to our Central Station when the battery begins to run low. When we receive that signal, we will contact you to schedule a service appointment to replace the battery.

How often should I test my alarm system?
It is recommended you test your alarm system once per month. You should fully test your alarm system including each window sensor, door contact and smoke detector to ensure that each component is functioning properly.

What happens if I go on vacation or travel?
If you are planning on going on vacation or if you are planning on traveling, simply notify us of your date of departure and return. We will modify your Emergency Response Procedures accordingly and be better prepared to respond in the event that an alarm is triggered while you are away. In addition, before you leave, make sure you have properly locked all of your doors and windows, turned off all of your appliances and activated your alarm system.

How much time will it take for your technician to complete the switchover of my existing alarm system?
It takes our technicians between one and one half to two hours from the time they arrive at your home or business to the time they leave. However, in some cases, we may need additional time if your existing system is overly complex or if you require a customized solution to meet your specific needs.

How soon after you perform the installation and/or takeover of my existing alarm will my system be monitored?
Immediately. As part of our installation and/or monitoring takeover process, our technicians perform a full diagnostic test and confirm that the signals from your system are properly reaching our central station. Our technicians will troubleshoot any problems that may exist and ensure that the system is in proper working order before leaving your home or business. Therefore, you will be able to arm your alarm system immediately after installation and/or monitoring takeover of your existing alarm system.




Let us protect you, simply fill out our contact form. Or give us a call at 281.217.2228 for more information.